We have consultants with a range of skills, capabilities and experience from working with the regulatory, the Financial Ombudsman Service, other consultancies or within industry.
What separates our consultants is an ability to understand you, your business and your regulatory dilemmas and cut through complexity with clarity and simplicity.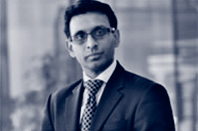 Esrar Moitra, Founder
Contact in confidence at:
E-mail: esrar.moitra@optimars.co.uk
Office: +44 (0) 203 638 4537
Esrar Moitra is the founder of Optima Regulatory Strategies Limited and has over a decade of experience working within the financial services sector, including as an Approved Person.
Esrar has worked at the Financial Services Authority, the Financial Ombudsman Service as well as a Big Four Consulting firm and retail work. With experience spanning  the retail and private banking, discretionary investment management, retail intermediaries and consumer finance sectors, Esrar has good knowledge of the following FCA handbooks: PRIN, APER, SYSC, COBs, CONC, MCOB and DISP. Esrar is also very knowledgeable about TCF and conduct-risk management frameworks. Esrar's works helps firms understand how regulations impact them, enhance decision-making and remove risk from the business.
Esrar holds advanced level professional qualifications from the Chartered Insurance Institute and Chartered Institute for Securities and Investments. He also holds a MBA from Cranfield School of Management and an undergraduate degree in Economics and Social Policy from University of Sheffield.
Esrar is also a professionally qualified Thai-yoga masseur and qualified yoga teacher.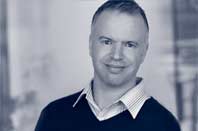 Stephen Howlett, Director
Contact in confidence at:
E-mail: stephen.howlett@optimars.co.uk
Office: +44 (0) 203 638 4537
Stephen Howlett is the Director of Culture, People and Change Management. Stephen has previously worked for for Accenture Financial Services (AFS), the City of London Corporation and Network Rail on major strategic and cultural change programmes.
Stephen has over 15 years of experience in both the public and private sectors and his work has helped firms improve how they manage change, improve business performance and enhance controls.
Stephen has also held a number of management and leadership roles, from managing small local teams in the UK to leading diverse and remote global teams in India, the Philippines and North America.
Stephen is also a Prince 2 Practitioner, a CIMA level 3 account and a Six Sigma Green Belt.
In his spare time, Stephen trains for triathlons and relaxes with his family